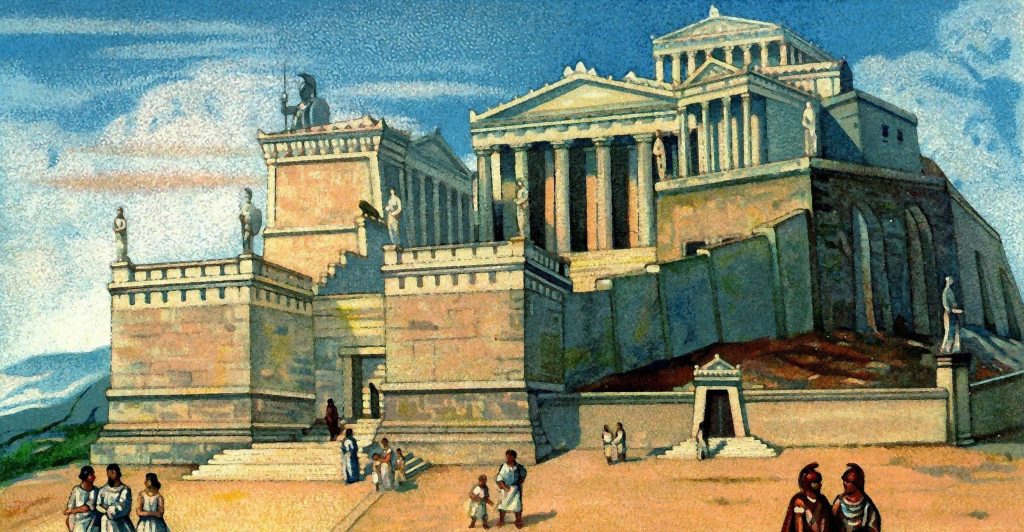 Athens is a popular tourist destination with lots to do and see. Find here three interesting facts regarding Athens that you must know before your first visit .
Athens is the oldest capital of Europe. It has been continuously inhabited for more than 5000 years and has been the leading city of Ancient Greece. The name "Athena" was the outcome of a contest between two ancient Gods: Poseidon, the God of the sea and Athena the goddess of wisdom. The myth says that the contest took place on the holly rock of Acropolis where King Kekrops selected goddess Athena's gift, an olive tree, and gave her name to the city. Find more details regarding Europe's oldest capital at https://en.wikipedia.org/wiki/Athens .Another interesting fact regarding Athens is
The oldest street of Athens and of Europe is 2500 years old."Tripodon" street is situated in Plaka and it maintains the same name. This fact is mentioned in the Guinness book. This small street of about six meters wide was the easiest way to be from the Dionysus Theater to ancient Agora. Tripodon Street was known for its extraordinary beauty because of the theater and the temple along its length — and this has remained the same through the years.Finally the last of the trhee interesting facts regarding Athens is
Acropolis means "the city at the highest point». This name is a combination of two ancient Greek words: acron: the highest point, the edge and polis: the city.Acropolis was built more than 2500 years ago during the golden century of Pericles. Over the centuries, the Acropolis was many things: a place for kings, a citadel, a mythical home of the gods, a religious center and finally a tourist attraction. It has survived through wars, massive vandalisms, severe earthquakes and yet it is still standing as a link between the ancient and the new world.