Here are  three ways to visit Athens virtually  from the safety of your home.
Virtual museum tours
Movies filmography in Greece
Greek gastronomy
Stay home stay safe and be part of the myth. Your trip begins :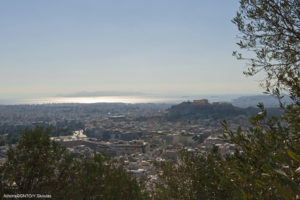 Virtual tours in the  three of the largest and most famous museums  in Athens.
In the past year, three of the largest museums in Athens developed digital applications and created a fascinating digital world.
Acropolis Museum: Probably the most important museum of the country with its unique collection from the rock of Acropolis, is waiting for you to explore it.
https://www.theacropolismuseum.gr/en/digital-museum
Byzantine and Christian Museum. This Museum is located in the center of Athens and is one of the most important museums in the world for the art and culture of Byzantine and post-Byzantine times. Enjoy!
https://www.ebyzantinemuseum.gr/?i=bxm.en.virtual-tour&u=II_3
Benaki Museum. One of the diverse museums in Athens, housed in a central neoclassical building that was the residence of the Benaki family, one of the most famous affluent and deeply political families of the late 19th century in Athens. Pieces of ancient Byzantine and traditional art, as well as exhibits of Asian, Islamic and Coptic origin are creating an ensemble of interesting art pieces.
https://www.benaki.org/index.php?option=com_content&view=article&id=3310:take-a-vir-ual-tour-of-the-museum&catid=38&lang=en&Itemid=1114
What about  a night full of Greece? Watch these movies, filmed in Greece and feel the greek summer vibe.
The Infinite Blue (1988): A film shot on Amorgos island (an island  in Cyclades) with wonderful landscapes, bringing the endless blue of the Aegean to your screen.
Mamma mia (2008): The island of Skopelos becomes the incredible setting for a film full of color, music and incredible interpretations.
Captain Corelli's Mandolin (2001): A love story during World War II between the fiery Italian Captain Corelli (Nicolas Cage) and the beautiful daughter of the local doctor (Penelope Cruz) takes place in beautiful and romantic Kefalonia.
3.Three quick and easy recipes of traditional greek cuisine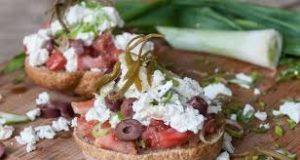 Finally, accompany your movie nights with three easy recipes of these typical dishes of greek cuisine.
Ntakos:https://akispetretzikis.com/en/categories/salates/krhtikos-ntakos
Tzatziki :https://akispetretzikis.com/en/categories/saltses-marinades/tzatziki
Cheesepie :https://akispetretzikis.com/en/categories/almyres-pites-tartes/tyropita