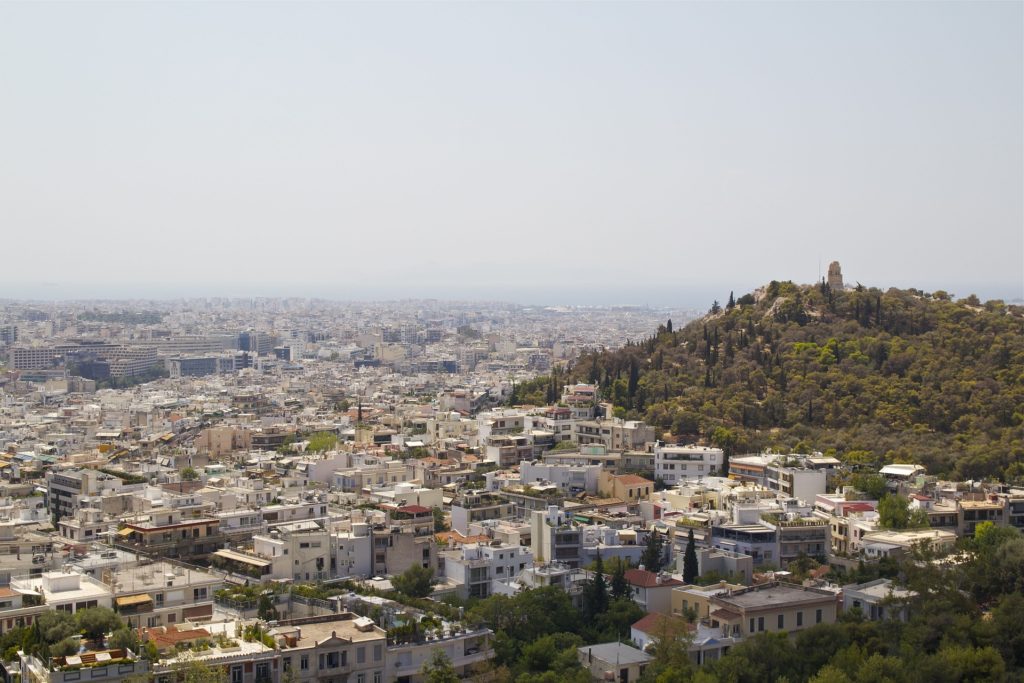 Athens is mostly known for Acropolis,Plaka and its city ceter.In Athens there are several neighborhoods close to the center that someone can easily visit. We are introducing you three neighborhoods in Athens that we love.
Pagrati
Pagrati is located around the Panathenaic Stadium and is one of the coolest neighborhoods in Athens. A day in Pagrati starts with a visit to the new Museum of Contemporary Art of the Vassilis and Eliza Goulandris Foundation with mastepieces of Picasso, Van Gogh, Miro. A coffee in the wonderful cafe restaurant area of the museum will end your visit in the best way. Your walk continues with wandering through the narrow streets and the neoclassical buildings along with the modern ones. Small bohemian cafes, bistros and bars pop up on every corner to enjoy your drink. Pagrati is also known for the famous squares that spring up giving breath to the residents of this beautiful neighborhood.
Petralona
Another of three neighborhoods in Athens that we love is the neighborhood of Petralona. It is one of the most beautiful neighborhoods of Athens. It is located south of Filopappos Hill and is adjacent to Gazi, Thisio and Koukaki. You can reach it either by the ISAP green line or by foot through the path that starts from the hill of Filopappos . There you will find wonderful old detached houses with yards full of orange trees and flowers. Walk along the pedestrian part of Troon Street and enjoy the image of old Athens. Go up the narrow streets around Antaeou Street and feel the village in the center of Athens. Petralona is famous for its many special taverns. Pick one and enjoy.
Koukaki
Koukaki can also be characterized as the of the center and Plaka. It is the continuation of Makrygianni and is located right at the foot of the Acropolis. Its central position next to the center but also so close to the beachline, make it unique both for its residents and also for tourists who discover it more and more. Our walk can start from the pedestrian street of Dionysiou Areopagitou and end via Makrygianni street at the pedestrian streets of Olympiou and Drakou . In this neighborhood one can find everything. Classic shops of all kinds for the needs of the residents and new enterprises that have given the neighborhood an air of multiculturalism. Hostels, steakhouses and street food are combined with bakeries, tourist shops and luxury hotels. Visit it.
Acropolis Stay is perfectly located so that one can visit these three neighborhoods very easily.On foot or by public transportation visit these three neighborhoods and feel like a true Athenian.Ask the Recetion for more information and details.