Athens in the summer is full of music and spectacle. Open theaters and stadiums are transformed into a large stage with music and performances from all over the world. Athens summer festivals are a unique proposal for your summer evenings.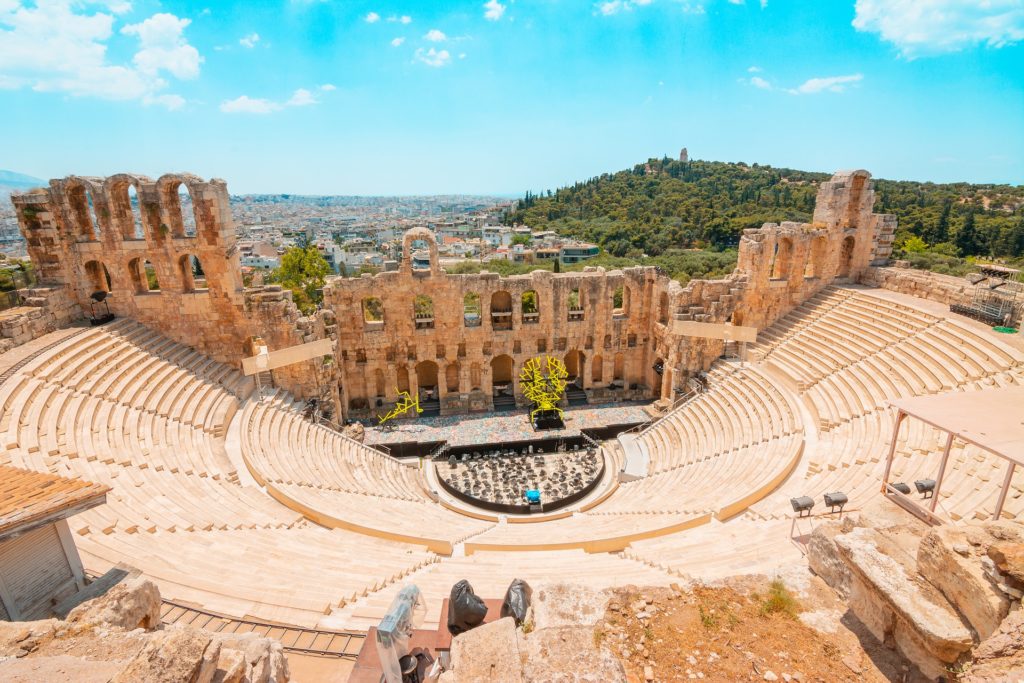 Athens Epidaurus Festival
One of the oldest festivals in Europe that has been organized for 67 years. All these years it has hosted many of the biggest names in Music, Theater and Dance with performances by artists from all over the world. One of the venues in which the Athens festival is held is the Ancient Theater of Herodes Atticus or Herodion as it is more widely known. In the shadow of the Acropolis, in the heart of Athens, this 2500-year-old marble theater gives to its visitors a unique experience. Every year, the biggest names in the world art meet the magic of ancient Athens, giving unique moments to the lucky ones who watch them. This summer a rich program for all is waiting for you to enjoy. Visit https://aefestival.gr/choroi/odeio-irodou-attikou/ for more information as well as the program. In addition to the two ancient theaters, a number of other events are organized during the summer as part of the Athens Festival in three more places. Visit https://aefestival.gr/schedule/ and find the program and more details about this great event in Athens.
2.Faliro Summer Festival.
In another part of Attica and next to Marina Floisvou, a festival has been organized the last two years in the new summer theater in the courtyard of TAE KVO NTO. Concerts, theatrical performances, events combine with the sea air and give unforgettable experiences for those who are there.

3.City Garden Festival.
A little further north and in the area of ​​the Olympic Property in Galatsi find the city garden festival with music, musicals for everyone. Information and program at https://ct.gr/ct-garden-festival/.
Acropolis Stay is located in the center of Athens within a 5 minutes distance from the Herodeion, but also at a key point for your access to all festivals. Ask the reception for more information.