History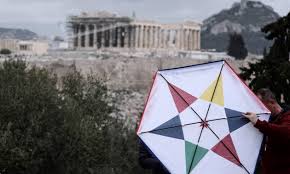 The Greek carnival is the first celebration of the year. It is called APOKRIES (translates to the period when we say goodbye to the meat) and it is the lead into the Greek period of lent just before the Greek Orthodox Easter. It has its roots in Ancient Greece and to God Dionysos the God of wine, dance and fun. It is the period to enjoy food, wine and dance.
Timetable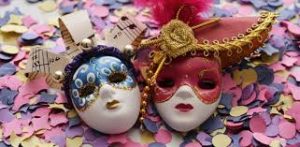 The first landmark of the celebration is called Smoke or Burnt Thursday (Tsiknopempti) on the 20th of February, which marks eleven days before the start of the fast.  On that day, everyone is eating meat and especially meat cooked in the barbeque. The final day of the Carnival is also the start of Lent, known as Clean Monday or Ash Monday. It is the first day that people stay away from meat and instead they consume a lot of olives and seafood. Since this day is a National holiday, lots of people are making small excursions to the country side in order fly their kite the custom of the day.
For more information and details visit https://www.cityofathens.gr/
Why visit Athens during the Halloween
Athens during this period becomes a vibrant city. The streets are filled with confetti, masks and hats. Drums give the rhythm, harlequins and clowns hiding on the outskirts of the Acropolis, in the center and in the neighborhoods. For 17 days, 32 spots in every corner of the city are filled with festive open-air activities for everyone, young and old. All have this year's Halloween: Every day parties are organized in different places. Plaka is the center of the celebration. Group of dressed up people are walking around the neighborhood when at the same time taverns and restaurants with live music are filled with people having fun until the late hours. All this atmosphere along with the good weather makes the perfect time to be here.
So if you like good food, festive atmosphere, dancing and carnival parades this the perfect time to visit Athens.